NEO price climbs after China's BSN gives the project the green light on NFT marketplaces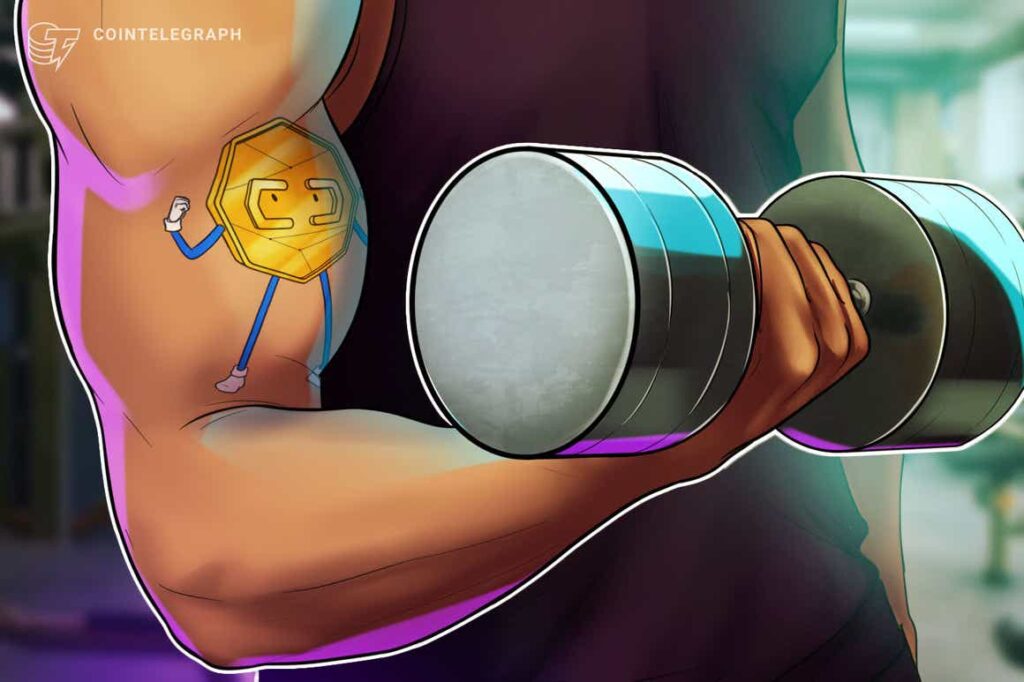 As the field of viable layer-1 blockchain protocols continues to expand, with newer entrants trying to solve the issue of high transaction costs and slow processing times, older projects find themselves utilizing their history and track record to set themselves apart and secure a market share that will ensure their survival through the next market cycle. 
Neo (NEO) fits the bill described above, and the project is attempting to stage a revival in 2022 as governments around the world slowly open to the fact that blockchains and digital currencies have certain benefits and capabilities that can be integrated into public and private enterprise.
Data from Cointelegraph Markets Pro and TradingView shows that the price of NEO has climbed 60%, since hitting a low of $16.10 on Jan. 24, to hit a daily high of $25.68 on Feb. 11. The project is once again on the move as its 24-hour trading volume surged 292% on Feb. 17.
Three reasons for the increase in demand for NEO include the adoption of the Neo blockchain by China's Blockchain-based Service Network (BSN), the full rollout of Neo N3 and the launch of several nonfungible tokens (NFTs) and decentralized finance (DeFi) projects on the network.
Adoption by BSN
The most significant recent development for Neo was an announcement from China's BSN that the Neo-powered Jiuquan Chain will be included as one of the ten chains that will form the Chinese mainnet.
Through this integration, citizens in China will now be able to access NFT markets that operate on the BSN Open Permissioned Blockchain and remain compliant with Chinese regulations.
As part of this process, NFTs on the BSN are being renamed "Decentralized Digital Certificates" (DDCs) as a way to help differentiate "Chinese NFTs" from those used by the rest of the world and emphasize that NFT utility expands beyond simple graphical images or music tracks.
The Jiuquan Chain will also include an integration with the Neo domain name service, allowing users to choose a unique, short sentence to replace hash strings and complicated wallet addresses.
Full rollout of N3
A second reason for the resurgence of Neo has been the successful launch of N3, the most advanced version of the Neo blockchain.
N3 originally went live on Aug. 2, 2021, but the network took a measured approach to the migration of assets from N2 to N3 as a way to ensure that there were no major bugs or issues with the process.
The revamp of the codebase was done to help Neo compete with other top smart contract platforms as the concept of a smart economy continues to gain steam, thanks to the widespread proliferation of smart devices that transmit data to the web.
Related: 'China's crypto ban had little impact on Neo,' says organization's developers
Launch of NFT and DeFi projects on N3
A third factor helping provide a boost of momentum for NEO has been the launch of multiple NFT projects on the network now that N3 has been fully launched.
MegaOasis, an NFT marketplace, is the newest addition to the Neo ecosystem, and it offers members of the community access to NFTs created by famous artists that can be exclusively found on the Neo network.
Mega Oasis (@MegaOasis_nft), an NFT marketplace designed to offer collectors access to unique NFTs made specifically for the platform, is launching on Feb. 14. It will kick off with the sale of Meta Panacea, a collection by renowned artist Zhenchen Liu.https://t.co/fnwKPQMGfk

— Neo News (@NEOnewstoday) February 12, 2022
ToTheMoon Universe is another N3-based NFT marketplace that launched on Neo, and it has already completed its first NFT auction on N3.
Several DeFi protocols have also successfully launched on N3, including Flamingo Finance (FLM), which migrated from N2, and NeoBurger which is a newer protocol that launched with the rollout of N3.
The views and opinions expressed here are solely those of the author and do not necessarily reflect the views of Cointelegraph.com. Every investment and trading move involves risk, you should conduct your own research when making a decision.