Better Business Bureau Warns About Cryptocurrency — BBB Ranks Crypto Scams Second Riskiest – Regulation Bitcoin News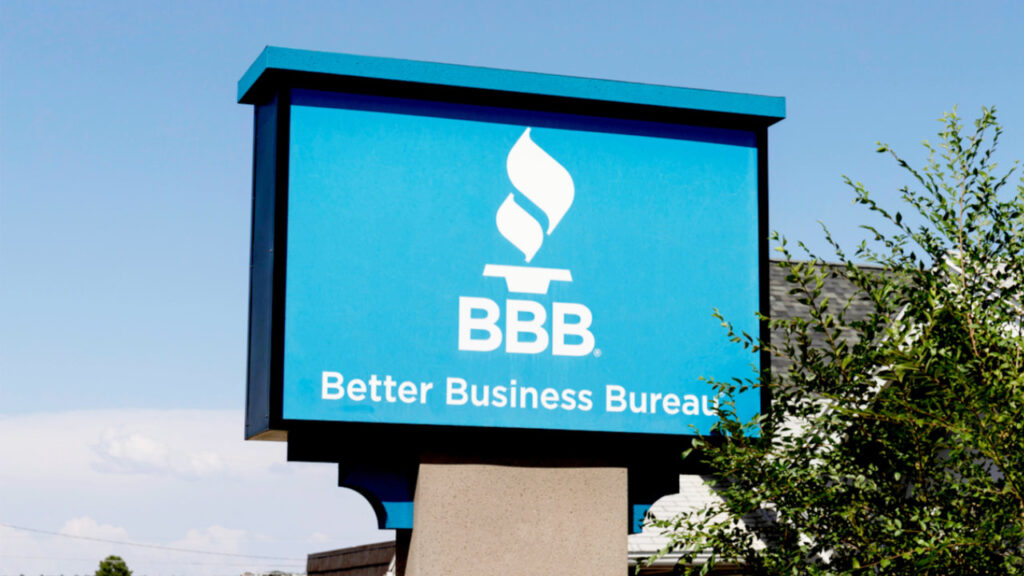 The U.S. Better Business Bureau (BBB) says cryptocurrency scams have become the second riskiest. In addition, the organization noted that "Payment made via cryptocurrency that resulted in a monetary loss more than doubled from 2020."
BBB Sees Rising Crypto Scams
The U.S. Better Business Bureau (BBB) released its 2021 BBB Scam Tracker Risk Report Friday. "This annual report uses data submitted by individuals and businesses to BBB Scam Tracker to shed light on how scams are perpetrated, who is being targeted, which scams have the greatest impact, and much more," the report explains.
Founded in 1912, the BBB is a private, nonprofit organization focused on advancing marketplace trust, its website details.
The report states:
Cryptocurrency scams rose from seventh riskiest in 2020 to the second riskiest scam in 2021.
Online purchase scams maintained the top position as the riskiest, accounting for 37.4% of all scams reported to BBB Scam Tracker in 2021. Employment scams dropped from second riskiest to third in 2021.
"Although cryptocurrency scams made up only 1.9% of the scams reported to BBB Scam Tracker, the median dollar loss was $1,200, much higher than the overall median dollar loss of $169. More than 66% of people reported losing money when targeted by this scam type," the report details.
"We received many reports of people being targeted on a variety of social media platforms by scammers offering to help them invest in bitcoin," the BBB revealed, elaborating:
Payment made via cryptocurrency that resulted in a monetary loss more than doubled from 2020.
"Scammers shift their tactics constantly and appear to have expanded their use of cryptocurrency to perpetrate fraud," said Melissa Lanning Trumpower, executive director of the BBB Institute for Marketplace Trust, which produced the report.
The Better Business Bureau's report also offers some tips to avoid cryptocurrency scams. Firstly, consumers should be wary of anyone offering to make them quick money with little risk. Secondly, "scammers could pretend to be your friend on social media by hacking into their accounts," the report describes.
The BBB also advised to never use an online payment system to pay somebody you don't know, and always verify if somebody is a broker by checking their information on the Financial Industry Regulatory Authority (FINRA) website.
What do you think about the BBB ranking crypto scams as the second riskiest? Let us know in the comments section below.
Image Credits: Shutterstock, Pixabay, Wiki Commons
More Popular News
In Case You Missed It