Holy Pets, a Charity NFT Collection From HolyVerse, Sold Out in 12 Mins!
You read it right — just 12 minutes and it was all gone. 
Whitelisted HolyVerse community members had braced themselves for minting their fair share of Holy Pets NFTs on March 6, 2022. The presale went live as planned at 08:00 PM UTC — what followed next was an eventful 12 minutes during which all of the allocated Holy Pets NFTs sold out. 
Now, whether you are into play-to-earn NFT games or not, there is no denying that it was indeed a pretty impressive feat for a project as young as HolyVerse — or any project for that matter. So naturally, this phenomenal success was bound to be followed by questions from intrigued onlookers who now wanted to know what's so special about HolyVerse and its Holy Pets NFT collection. And more importantly, how they could tap in on it and make a profit.
We hope BeInCrypto's early impression of HolyVerse and the Holy Pets collection will help answer some of your questions. Let's start with the basics: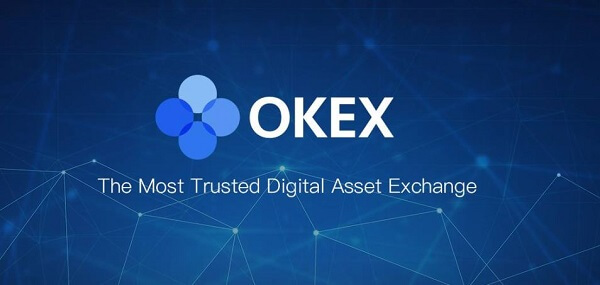 What is the HolyVerse?
The HolyVerse is a metaverse based around a play-to-earn survival game. However, the team behind the project vouches that it is much more than just another run-of-the-mill P2E NFT title. 
The team behind the project insists that they aspire to build an elaborate ecosystem around an active community that shares the common goal of extending financial literacy to marginalized sections of society. By doing so, they argue, HolyVerse will be contributing to the fight against wealth and income inequality on a global scale.
Here's an excerpt from the company's mission statement:
"We are helping to provide financial literacy to all in order to help decrease both wealth and income inequality. Through our NFTs and cryptocurrency, we offer our users financial and leisure-based incentives to help make this possible." 
Unlike most founders of crypto/NFT projects out there, the HolyVerse team has chosen to voluntarily doxx themselves out for the sake of transparency. Check out their public profiles on the HolyVerse website or the project's Discord channel.
HolyVerse gameplay in a nutshell
HolyVerse is a survival game where each player is required to survive for as long as they can after starting the gameplay with a default weapon and 0 points. 
Along the way, they will face monsters and other challenges. Successfully fending off these challenges will earn them experience points that they can use to purchase doors that let them explore further into the game using the in-game map. 
As they progress through the game, players get the option to purchase new weapons to upgrade their capability.
Note that the experience points do not have any direct correlation to HolyVerse's native asset, the $HOLY token. However, as you move up the ladder in terms of in-game experience, your dedication will be rewarded with $HOLY tokens. (You will receive airdropped $HOLY tokens after completing each level.)
Some key points about the gameplay:
The HolyVerse gameplay includes playable accessories that you can buy using your $HOLY stash. HolyVerse will have a live leaderboard to show the highest round each player gets to in real-time. Users will be incentivized with $HOLY to get to the highest rounds. Additionally, the game will also include competitive tournaments to add more charm to the gameplay.So far, the HolyVerse team is dropping only the origin-based NFT population, meaning all the NFT characters dropped so far are the firsts of their kind. To spice things up, the game will let players breed new generational NFTs using $HOLY. 
Holy Pet NFTs
The project started off by promising to launch new NFTs regularly for populating the HolyVerse. Over time, the HolyVerse will have NFTs representing several distinct groups of characters. These include main characters – Heroes and Villains – as well as secondary characters such as Holy Pets, robots, mutants, wizards, aliens, and warriors, to name a few.
HolyVerse describes the Holy Pet NFTs as a collection of 6,666 randomly generated angelic GIF NFTs on the Ethereum blockchain. The Holy Pets were an origin NFT drop and consisted of side characters designed to play key roles in the gameplay.
During the presale, users could mint up to six NFTs per wallet, which was then increased to 14 NFTs per wallet during the public sale. Now that the whole collection of 6,666 NFTs is sold out, you can go to OpenSea to buy your favorite Holy Pets. It is worth mentioning here that HolyVerse has categorically stated that OpenSea is the only legitimate place where you could buy a Holy Pet. 
Apart from being side-characters in the soon-to-be-released HolyVerse gameplay, Holy Pets can also be used as a tradable asset that you can buy, sell, exchange, and collect.
HolyVerse ($HOLY) tokenomics
$HOLY will have a total supply of 1,000,000,000 tokens. 20% of the total supply was reserved for the ICO sale, 32% for staking purposes, 28% for reserves/staking or extra ICO sale, and 20% for the HolyVerse team.
As part of the $HOLY stalking game, the HolyVerse team will reward 130 $HOLY tokens per day per NFT on a rolling basis. Players can claim these rewards within seven days without having to unstake their NFTs. The rewards depend on the rarity level of the NFTs within the HolyVerse. The rarer the NFTs, the higher the volume of $HOLY tokens you receive.
For a detailed look into the $HOLY tokenomics and other aspects of the HolyVerse including its roadmap, we suggest that you study the project's whitepaper.
So as you can see, HolyVerse is built around a promising concept that has been drawing a lot of traction from the fans of P2E NFT gaming. Of course, the game is yet to be released and we expect to be able to try our hands on it sometime in the next few months. When that happens, we will try to update you further with a full-fledged review. 
Until then, keep checking their website and Discord channel for regular updates.
HolyVerse on social media: Twitter  |  Instagram  |  TikTok   |  Discord
Disclaimer
All the information contained on our website is published in good faith and for general information purposes only. Any action the reader takes upon the information found on our website is strictly at their own risk.