Fantom DeFi TVL Drops Following Exposure to Multichain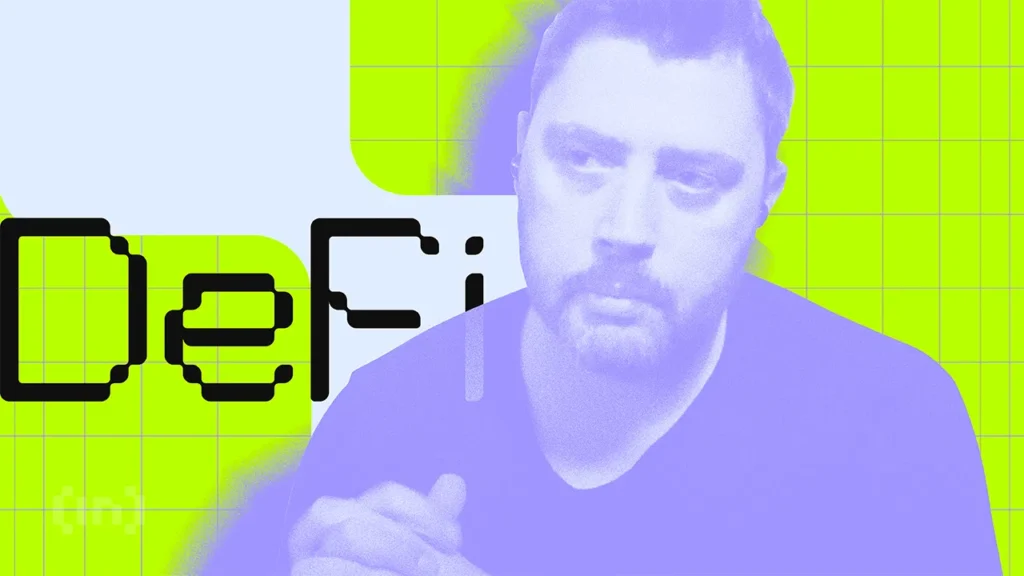 The cross-chain protocol Multichain experienced a major setback that has significantly disrupted decentralized finance (DeFi) activities on Fantom. Since the onset of Multichain's issue in May, Fantom Foundation has been striving to reassure users about its association with the protocol.
However, early indicators suggest that the problems with Multichain have severely affected Fantom's DeFi operations, leading to asset depegging and projects shuttering their operations.
DeFi Protocol Closes Operations, Assets Depeg
Assets, such as Bitcoin, USDC, Ethereum, and various stablecoins bridged via Multichain on Fantom, have drastically depegged from their true values.
Web3 Knowledge Graph Protocol 0xScope noted this discrepancy in early June, following the illicit transfer of $126 million in Multichain users' funds to unidentified addresses. Most of the pilfered assets originated from the Fantom Bridge.
0xScope highlighted how traders were disposing of their Fantom-based stablecoins at a loss. One particular trader allegedly endured a loss of approximately $200,000.
"Due to the Multichain freeze, people are selling stables (fUSDT, etc.) for FTM and depositing FTM to CEX to escape from the Fantom protocol! Fantom [stablecoins are] now trading at ~$0.7."
Read more: Top 10 Must Have Cryptocurrency Security Tips
The depegging of assets has especially impacted Geist Finance, a fork of Aave on Fantom.
The decentralized liquidity market protocol has stated that the Multichain exploit has resulted in irreversible losses. This results from Multichain bridged assets now trading at only 22% of their actual value.
"After confirmation from Multichain that the funds will not be recovered, we are announcing that Geist will not reopen. Because Chainlink oracles are tracking the value of real USDC, USDT, WBTC or ETH, they are not aware of the real value of Multichain assets," explained Geist Finance.
Andre Cronje, co-founder of Fantom Network, acknowledged the impact of the Multichain incident. He lamented that assurances of decentralization, geolocation distribution, and access given by the Multichain team proved false.
"Multichain was a big blow… Don't trust, verify (saying this to myself)…  [We are] looking into other backstops or helping recovery, even using foundation treasury. Until we have more data we just can't give any hard confirmations. We won't leave this as is though," said Cronje.
Cronje also pointed out that Fantom Foundation is coordinating with relevant parties to retrieve the lost assets. It confirmed contacting stablecoin issuers such as Circle, Tether, and TUSD.
The Foundation asked these firms to freeze assets in Multichain wallets.
"We have verified that approximately $60 million USDC and $2 million USDT have been frozen," said the Fantom Foundation.
Fantom's Total Value Locked (TVL) Crashes
As a result of these events and DeFi protocols shutting down operations, the total value of assets locked (TVL) on Fantom has plummeted.
On-chain data from DeFiLlama shows that Fantom's TVL has decreased by more than 80%, falling to $69.03 million from its May high of $364 million.
Read more: Top 6 DeFi Lending Platforms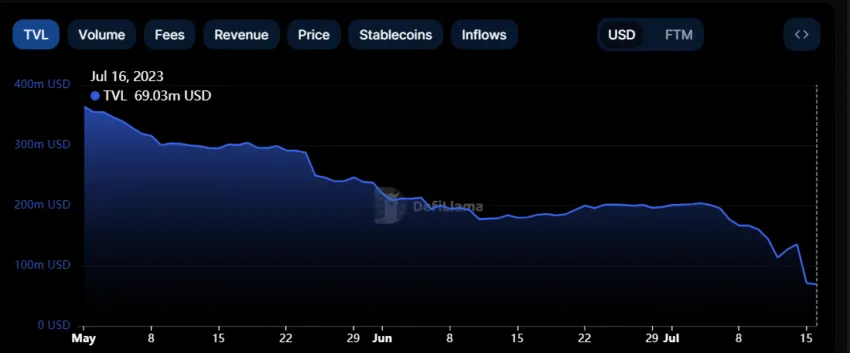 Fantom's decentralized exchanges have also experienced a sharp decline in trading volume. Data from DeFiLlama indicates that the network's average weekly volume throughout June was less than $100 million.
Although there has been a slight increase in the first half of this month to over $200 million, this figure falls significantly short of its February 2022 peak of $5.2 billion.
Disclaimer
In adherence to the Trust Project guidelines, BeInCrypto is committed to unbiased, transparent reporting. This news article aims to provide accurate, timely information. However, readers are advised to verify facts independently and consult with a professional before making any decisions based on this content.