Hot Doges and Bitcoinana Splits on offer at Florida crypto restaurant
A new crypto-themed restaurant in Florida is slinging hot dogs and shrimp cocktails inspired by Dogecoin (DOGE) and Shiba Inu (SHIB), with the Dogedogs being highly prized by customers.
The Clearwater Beach-based venue is dubbed the "Crypto Street Restaurant" and held a grand opening to the public earlier this month with a menu full of names that give a nod to popular crypto-assets and terminology.
Ricardo is such a gentleman. If you hit #ClearwaterBeach make sure you stop by! #crypto $BTC #shopsmallbusiness @LayahHeilpern @CryptoStaceyB @FinTechShark1 @olya_borderless pic.twitter.com/QVPObPf3Ff

— Alexandre Lores (@alexandre_lores) December 10, 2021
The menu boasts dishes such as the Dogedog, Crypto Cuban, DeFi Caesar Salad, SHIBA Shrimp Cocktail and the Bitcoinana Split to name a few, while the restaurant's decor is also decked out with crypto culture themed posters, wall art and furniture depicting Doge, Satoshi Nakamoto, Elon Musk and assorted Bitcoin memes.
According to the restaurant's owner Ricardo Varona, Crypto Street accepts payment in all digital assets including memecoins and so-called "Shitcoins," and the dogedogs have been "pretty popular" so far.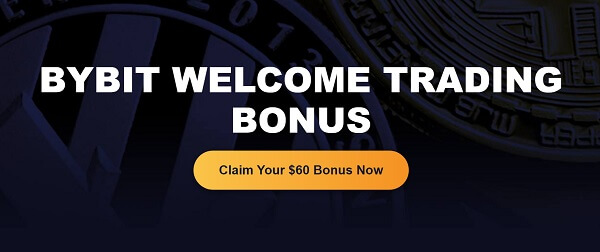 During a Wednesday interview with the Tampa Bay Times, Varona said that his 24-year-old son first introduced him to crypto a few years ago but he wasn't a fan of the sector at the time. Over time, however, he warmed up to the concept of crypto assets and initially considered launching a restaurant franchise that accepted crypto payments.
After the pandemic hit and various expenses and supply chain issues became apparent, Varona said that he altered his plan to launch a single crypto-themed venue as opposed to a chain that simply accepted crypto.
"I kept thinking I want to do something different, something fresh, and I kept thinking about crypto… I calculated what it would be to do something new, cut ties with the franchise and started working on Crypto Street."
"So far the younger crowd loves it and come back. With the older crowd, there's a lot of people that have interest and similar stories to mine where their son or grandson taught them something. So it creates pretty cool conversations," he added.
Varona said that the restaurant can accept crypto payments via a merchant account or peer-to-peer directly to his wallet.
"So far we have had a few transactions in crypto, though a lot of people are interested in using it. There's also some people who just sold it or want to hold it in the long-term instead. But a lot of people understand that using it adds value," he said.
CRYPTO STREET RESTAURANT is HIRING cooks https://t.co/Rfsx4jXby1

— Crypto Street Restaurant (@ClwBeachCrypto) December 29, 2021
Five stars for the food or the idea?
In its short history, the Crypto Street Restaurant has been reviewed favorably online so far, pulling in a total of three five-star reviews on Yelp and eight five-star reviews on Google Reviews.
"Pretty cool place! Excellent decoration, great menu options and super friendly staff. Owner is on top of everything and will gladly give you a tour of the thematic restaurant and explain how the crypto payment system will work," says the review from elite Yelper "Eduardo F."
This is not the first time the beloved Dogecoin has been affiliated with hot dogs. American meat manufacturing giant Oscar Mayer auctioned off a one-of-one pack of "Hot Doge Wieners" via eBay in August.
Related: Dogecoin Foundation works with Ethereum co-founder on DOGE staking
Last month, Cointelegraph also reported that popular fast-food chain Burger King partnered with retail trading platform Robinhood to give away free cryptocurrency, primarily in the form of DOGE, to its customers who spent $5 or more at its locations across the U.S.